Calling all Young Writers of Texas: It's time to submit your stories! We are proud to announce that the submission window for our 2020 Fresh Ink Fiction Contest is now open! The Fresh Ink Fiction Contest encourages middle and high school Texas students to submit a piece of original fiction, no more than 2,000 words in length. Submitted entries are judged by Texas Teen Book Festival authors, local educators, and leaders in the publishing industry.
Eligibility Requirements
The TTBF Fresh Ink Fiction Contest is open to Texas residents aged 11-18 years.
(Note: You must be 11 to 18 at the time of the contest deadline.)
You must be a Texas resident to be eligible for this contest.
This is a fiction contest. Submissions must be works of fiction.
Entry is limited to one work of fiction per person.
Only single-author entries qualify (no co-authors).
Writing must be author's original work and creation (we cannot accept works of fan fiction, sorry!)
Submission Requirements
Each entry must include the following:

a 300- to 500-word synopsis of your overall story

The synopsis should be the first page of your document and should be titled SYNOPSIS. Make sure we can tell where your synopsis ends and your story begins. Do not submit separate files.

Required Format for All Entries:

Double-Spaced
Times New Roman font
12 point font size
1-inch margins
All pages numbered
In one of the following file formats: .pdf, .doc, .docx

Save your electronic file using the following naming conventions: TitleofStory_YourInitials

Example: ThroneofGlass_SJM
All submissions must be submitted and received by 11:59 PM on Saturday, August 1, 2020.
Still have a question about the contest? Check out our FAQs! Maybe we've already read your mind.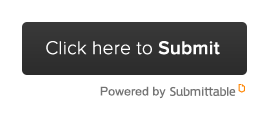 Prizes
Contest Judges
Previous Winners
2018
When You Teach a Grandson to Fish, by P. Duran
Tiger Korea, by K. Lee
The Taletraveler, by L. Young
2017
If Memory Serves, by Layla P.
Saltwater, by Kayla S.
Four Meets Fortune, by A.E. Voss
2016
Glory and Metal, by Lily S.
The Rose Alliance, by Layla P.
King of Monsters, by Sabrina H.
2015
Telling Time, by Jack D.
Glory of the Witches, by Madeline S.
Hell to Pay, by Nikhil P.
Questions? Email TTBFinfo@texasteenbookfestival.org.