-This post comes from BookPeople Teen Press Corps members Xander and Evelyn


What was your inspiration for My Life Next Door?
I actually grew up watching people, and one day I saw a girl, she was sitting on her roof watching the neighbors and I thought,'What would happen if…?'
Why did you decide to write a companion?
Well, Tim was originally a character that had 6 lines, but he would not go away!
How long does it usually take you to write a book?
Let's see, the first one took me about a year, and the second one took me maybe 8 months.
What is your favorite cover?
Hmmm…*points to The Boy Most Likely To* this one!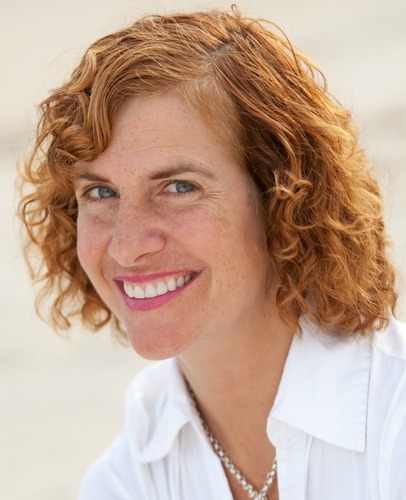 How do you plot your books? Do you just write as you go along?
I like to tell myself that I'll plot, but I just write.
Who are you most exited to meet at the festival?
I am really most exited to meet the people here, like, the fans.
Do you have any books that you are writing right now?
Well I just started a book, and by 'just started' I mean I wrote half of it but then decided I didn't like it so scratched it, but then started again with completely new characters!
Did you come up with the titles for your books? When?
It depends a lot upon the book. The first and third one I came up with myself, but it took a while.
What do you recommend to aspiring young writers?
Keep writing every day, and jot down every stupid, embarrassing thought that you have. You push it back to the back of your head, but make sure you still write it down because that can become a books very quickly.